Event details
21 July 2022

Thursday, 10:00 AM to 4:00 PM

Tracey McRory
Community Walk Leader Training Workshop
Thursday, 10:00 AM to 4:00 PM
21 July 2022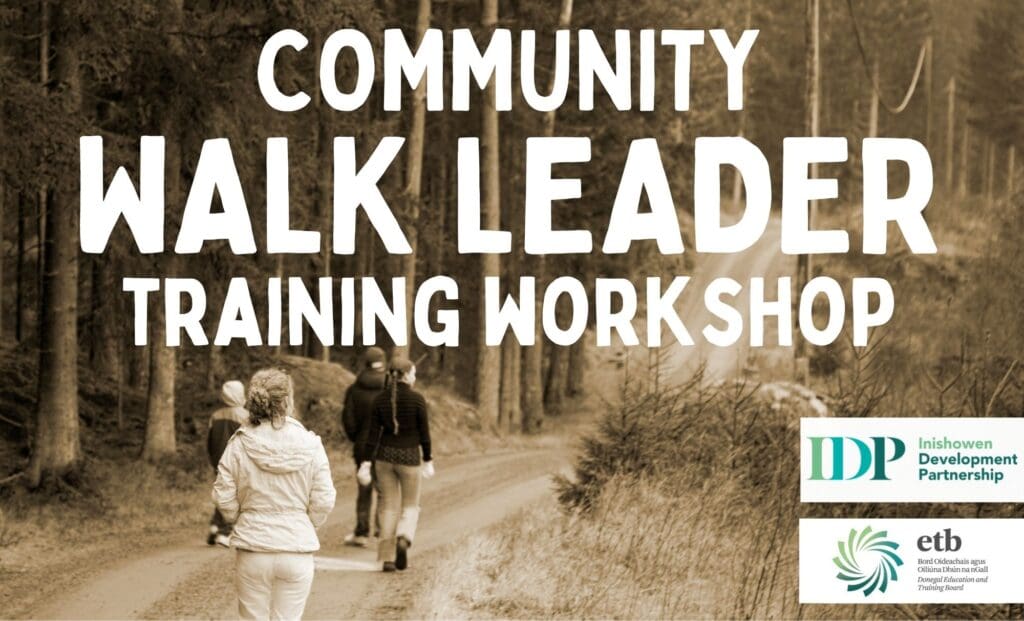 The Community Walking Leader Training Workshop is aimed at people who take a leadership role in a walking group. The workshop will give participants tips and skills to lead safe, enjoyable, health-promoting walking sessions and programmes for a small group in their club and/or community.
This course will run subject to funding and demand. €10 fee will be collected on the training day.
Thursday 21st July, 10am-4pm. Location: Buncrana
Key content includes
physical activity, guidelines and walking
format of a session (WarmUP, Workout, WarmDOWN)
group management (tactics for different abilities)
programme planning
safety issues (duty of care, screening, walking gear, insurance, etc)
The workshop will involve a mix of indoor theory sessions and short outdoor practical elements. Participants should wear sturdy footwear and clothing suitable for outdoor walking and bring the following additional gear (face covering, mobile phone, waterproof jacket and hat, fluid and snack)
Notes will be provided to all participants post-training.
For further information, email: tracey@inishowen.ie
This course is part-funded by the Community Education Support Programme, Donegal ETB