Event details
IDP Office, Buncrana

19 September 2022

Monday, 7:00 PM to 8:30 PM

Tracey McRory
Digital Mapping
Monday, 7:00 PM to 8:30 PM
19 September 2022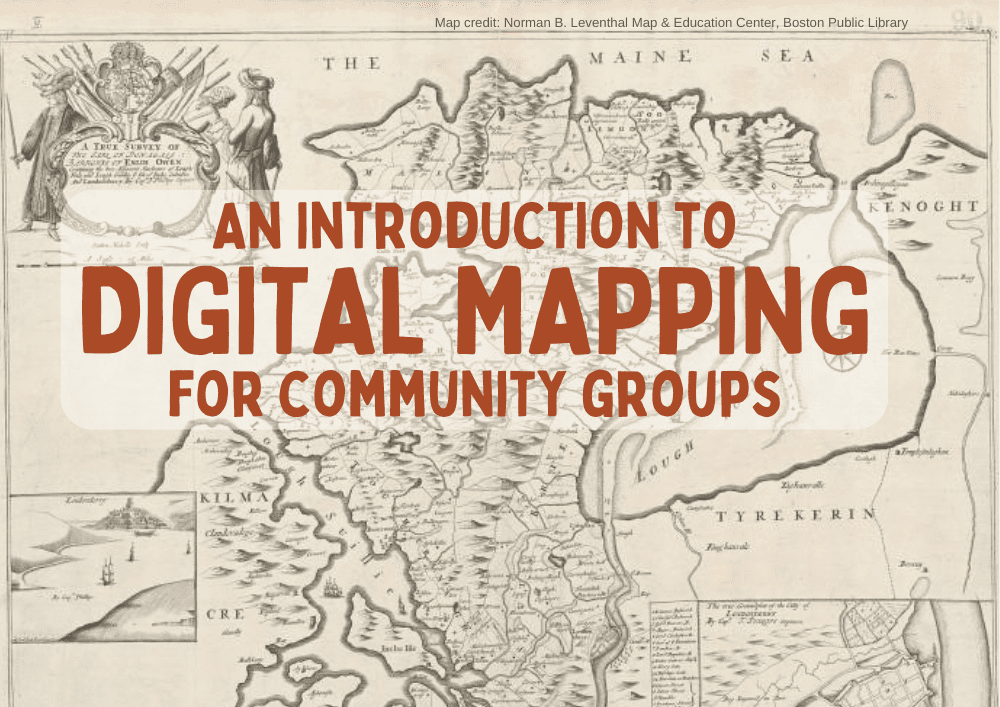 An Introduction to Digital Mapping for Community Groups
Are you ready to put your community on the map?

No experience of digital mapping is required to undertake the project.
The course includes 4 workshops to assist the beginner to complete the course independently.
Each participant receives a free Student Manual and Course Certificate.
You can use this course to:
– Investigate any aspect of interest in your local community (e.g. rivers, littering, sea swimming, foraging, monuments, tourism, accessibility, wildflowers, etc.)
– Highlight what is in your area and what is missing/needed
– Create your own Tour Routes and Heritage Trails
Maps can also help you or your group to:
– Identify new resources
– Avoid duplication of services
– Cultivate new partnerships and relationships
– Provide information
– Encourage collaboration
The Digital Mapping course will take place over 4 evenings, on Mondays from 19th September until 10th October, from 7-8.30pm at the IDP office in Buncrana.
You will need to bring a laptop to complete the course.
Course fee is €10 which covers the 4 workshops, training manual and a digital course certificate.
This course is part funded by the Community Education Support Programme, Donegal ETB