Event details
Colgan Hall, Carndonagh

22 June 2022

Wednesday, 7:00 PM to 8:30 PM

Rachel Grant
Tickets details
€0.00
The Problems & Solutions for Invasive Alien Species 32 remaining
Sorry, Event Passed
ECO CARN: ACTION AGAINST INVASIVES
Wednesday, 7:00 PM to 8:30 PM
22 June 2022
ECO CARN: ACTION AGAINST INVASIVES
Wednesday, 7:00 PM to 8:30 PM
22 June 2022
PRINT
Join the ECO Carn network to take action against invasive species in Carndonagh through a series of workshops and action events this Summer.
The first workshop takes place on Wednesday 22nd June, 7-8.30pm in the Colgan Hall, Carndonagh.
The first action event, Balsam Bashing, takes place on Sunday 26th June, 11.30am-1.30pm. Meet at the Colgan Hall, Carndonagh.
Register for the workshop here.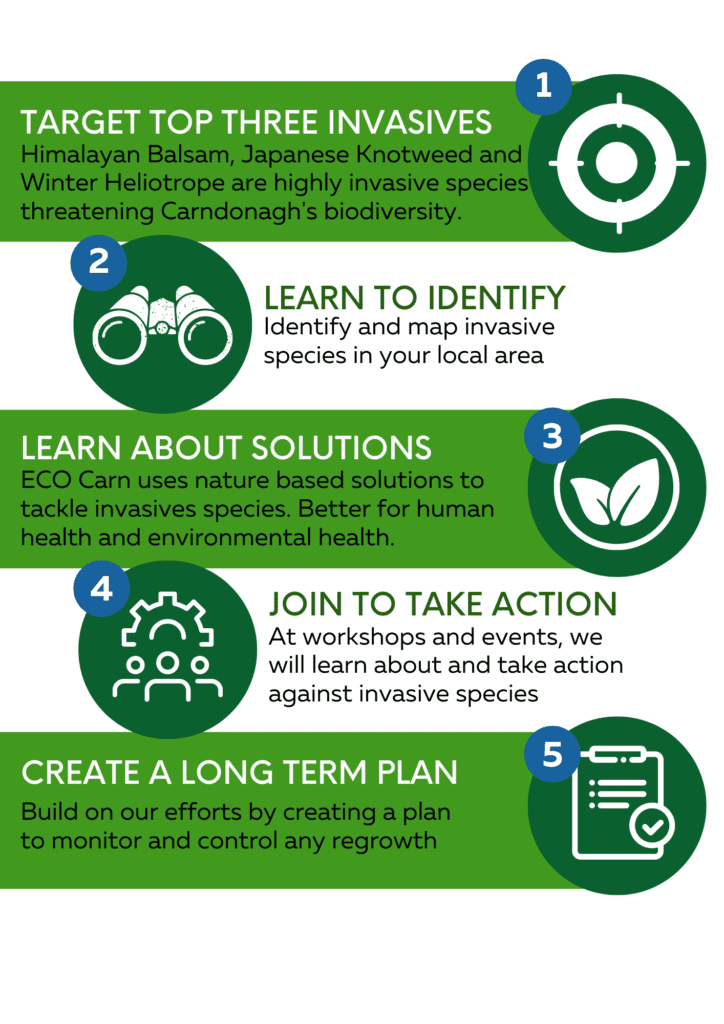 This project is an action from ECO Carn's Biodiversity Action Plan for Carndonagh 2021-2026 and is supported by The Community Foundation for Ireland.

Contact rachel@inishowen.ie with any queries.