Event details
20 August 2022

Saturday, 9:30 AM to 4:30 PM

Rachel Grant
Leave No Trace Workshop
Saturday, 9:30 AM to 4:30 PM
20 August 2022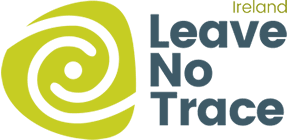 1-day Certified Awareness Course
Saturday, August 20th, 9.30am – 4.30pm
IDP office, Buncrana
This 1-day training is designed for educators, college students, outdoor professionals, hiking club members and others interested in Leave No Trace Ireland skills and ethics.
Participants receive introductory training in the skills and ethics of Leave No Trace Ireland. Workshop topics include the underlying concept of minimum impact recreation and the seven principles of Leave No Trace.
€5 per person. Fee will be collected on the training day.
This course is part-funded by the Community Education Support Programme, Donegal ETB.