CREATIVITY, friendship, amazing, partnerships, opportunity and 'an apex moment' are just some of the terms that were used to describe a recent Erasmus + music project which united teenagers from Buncrana, Derry, Poland and Holland.
Last Thursday the final of StagePass took place in The Glassworks in Derry with each of the groups of students played together before coming together for a memorising group performance.
Co-ordinated by Inishowen Development Partnership, StagePass is a two year Erasmus+ music project for Transition Year students. Last year students from Moville Community College and Carndonagh Community School took part in during their Transition Year but this year it was the turn of Scoil Mhuire and Crana College.
Throughout their school year a group of students from the Buncrana secondary worked hard rehearsing with musical facilitator Seamus Devenney, and on Thursday their hard work paid off with a stunning performance in Derry.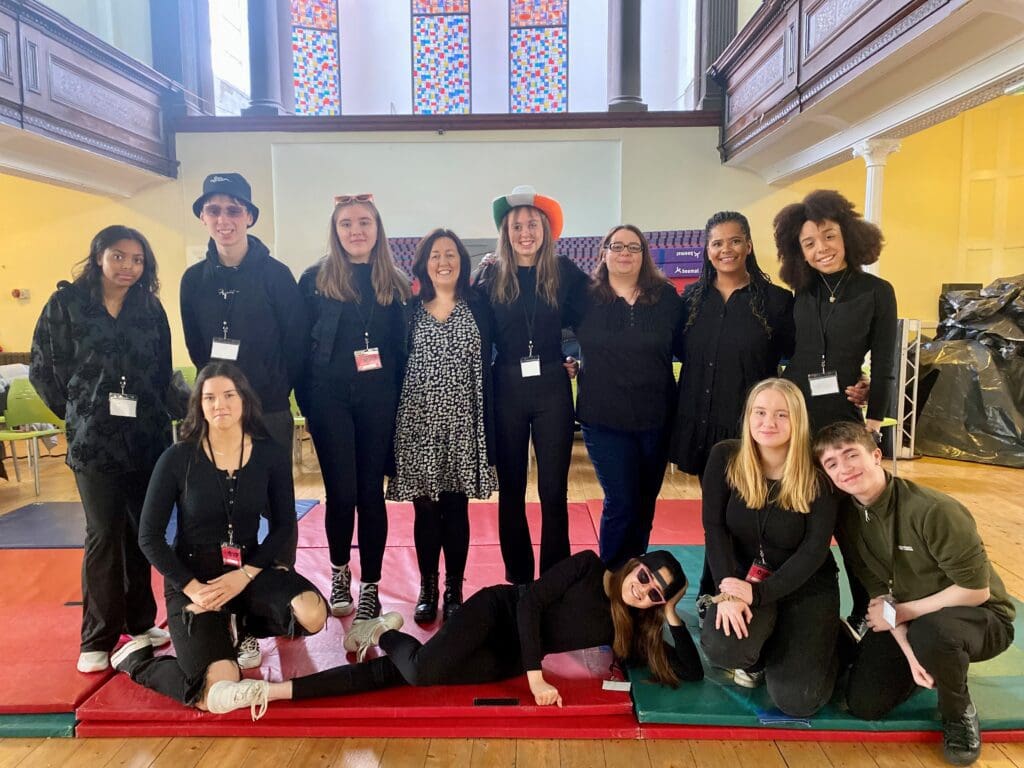 Scoil Mhuire programme co-ordinator Katrina McGonigle said they could not be prouder of what the students have achieved.
"The students have worked so well together and Seamus really brings out the best in them," said Katrina.
"This has been a fantastic opportunity for students from Crana College and Scoil Mhuire to come together and it has been lovely for the two schools to be able to work together on StagePass. We are appreciative to IDP give us this opportunity."
Similarly Scoil Mhuire student Kayla and Crana College student Jade said they have loved meeting people from the other schools – both from Europe and Buncrana.

"We go to school minutes apart but we didn't know each other – or speak to each other – now we are all so close," said Kayla.
"StagePass has been an experience for us to get more involved with music. We have learned so much throughout the project and it is just great to be with people who are as passionate about music as we are."
Musical facilitator of StagePass Seamus Devenney described the musical venture as an 'apex moment' in the young people's development.
"StagePass has been an amazing experience and the concept of this project is far reaching beyond even its own original goal," said Carn man Seamus.
"It has had and will continue to have a profound affect on these young peoples future – it is an apex moment in their development into adulthood and will help shape the adults they will become in the future."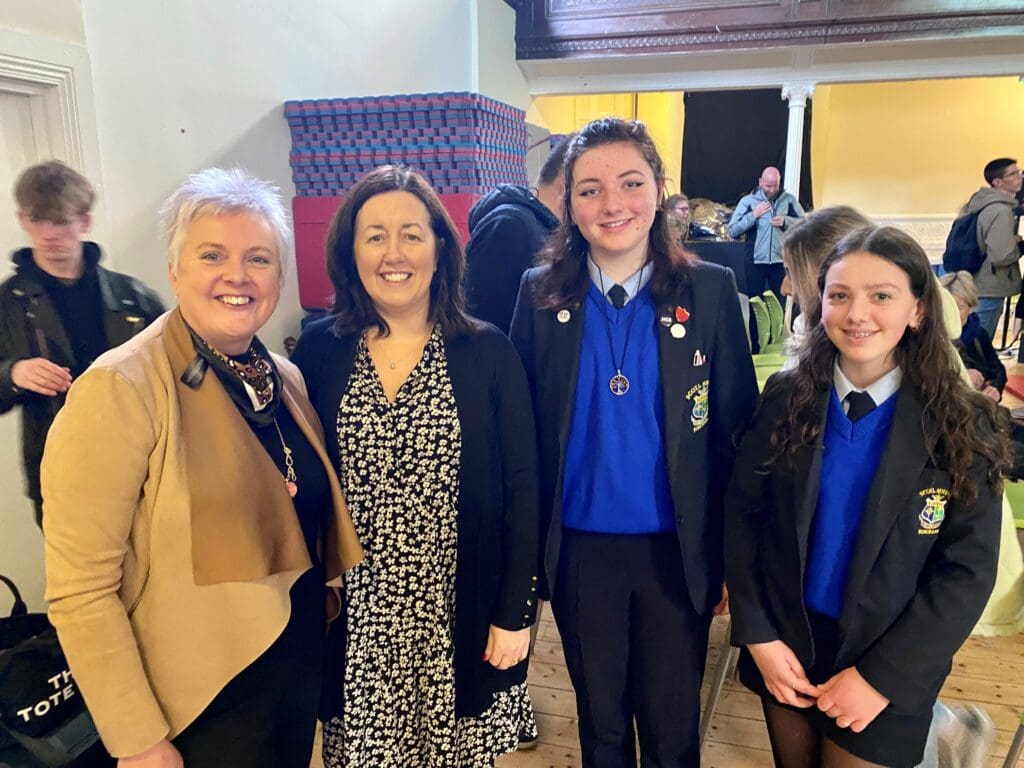 IDP's StagePass co-ordinator Tracey McRory said StagePass has been an 'incredible week' and IDP were delighted to again have the opportunity of collaborating with European partners.
However it was the students and music they made together that gave her the most delight.
"Seeing their smiling faces and music in their hearts every day was just amazing," said Tracey.
"They were up every day for rehearsals no complaining they are just amazing ambassadors to their schools and their communities.
"Added to that – it really was just magical to see the work that musical facilitators Seamus [Devenney] and John [Goodman] put in with the kids.
"StagePass is a lot of work but it is just lovely to see the final results and even though it is ending for now the future of creativity and music in Inishowen is safe in the hands of our school kids," added StagePass Co-ordinator Tracey.
Tracey also gave a special word of thanks to the teachers involved in the project as without their hard work and dedication the project would not have been the success it was.