StagePass Project Launches from Inishowen.
Inishowen Development Partnership (IDP) have launched an exciting new ErasmusPlus project called StagePass with partners from across Europe. StagePass is a two-year project led by IDP which will connect and engage young people from schools in Inishowen with peers from Northern Ireland, Poland and The Netherlands. The project funded under ERASUMUS+ KA2- Cooperation for innovation and the exchange of good practices which is the EU's programme to support education, training, youth and sport in Europe. The aim is to develop their core competencies and skills through the medium of music and in line with entrepreneurship education and performing arts. We will work with students and teachers over the course of the project to build a suite of open education training modules which we hope will benefit many young people, not just those participating in the project.
We are taking a novel approach to delivering this project by focusing very much on the participation and user experience of the young people themselves. They will be the architects of the project delivery which will then build their skillset in transferrable life and employability skills.
Shauna McClenaghan, Joint CEO of IDP said, "I am delighted that IDP is leading out on this exciting project. Under normal circumstances we would be welcoming our project partners Learning Hub Friesland (Netherlands), II LO (Poland), Wilson & Keys (Ireland) and Enterprise North West (Northern Ireland) to Inishowen showcasing our wonderful peninsula. Sadly, this is not the case right now. We hope that our creativity, which this project is all about, allowed them to virtually experience the warm Inishowen welcome as we get this project started".
She added, "The dynamic and connection in this collaboration is already well established and we are looking forward to connecting back into the schools in each region early next term to get the young people involved in what promises to be an interesting and energetic project".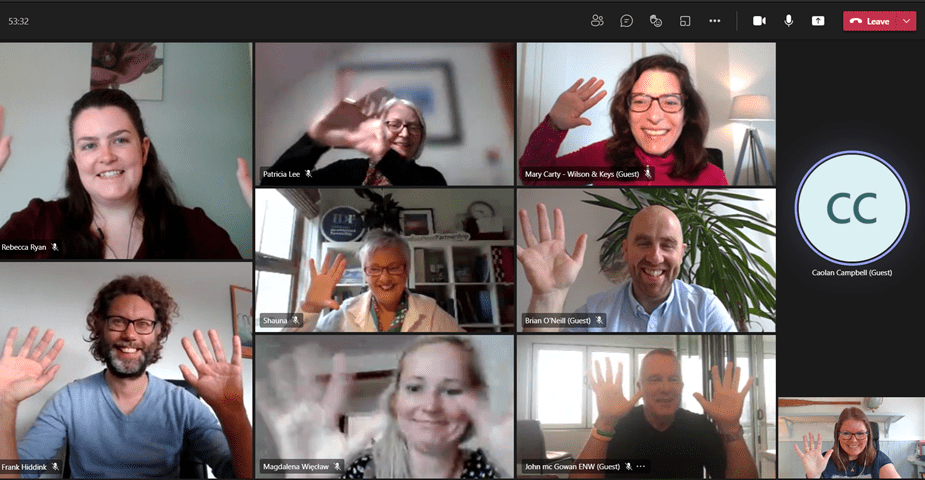 For further information on the StagePass project contact Rebecca Ryan at Inishowen Development Partnership on Rebecca@inishowen.ie

"The European Commission support for the production of this publication does not constitute an endorsement of the contents which reflects the views only of the authors, and the Commission cannot be held responsible for any use which may be made of the information contained therein".